Muskegon River Inn History
Nature has had its influence on this area since before 100 B.C. when various Indian tribes like the Hopewell and Ottawa flourished hunting, fishing, and trapping the landscape. The Muskegon River provided for numerous people and the natives were careful to preserve the land they called home throughout the seasons.
The original Muskegon River Inn was built as a three-story brick building in the 1860s to house loggers, sawyers and rivermen who harvested white pine wood from Michigan's northern forests for delivery to Midwest and eastern markets.  In the late 1800s, Michigan was the leading state in lumber production for the country.
The state was crisscrossed by a network of rivers—including the Muskegon River—which provided convenient transportation for logs to the sawmills and lake ports.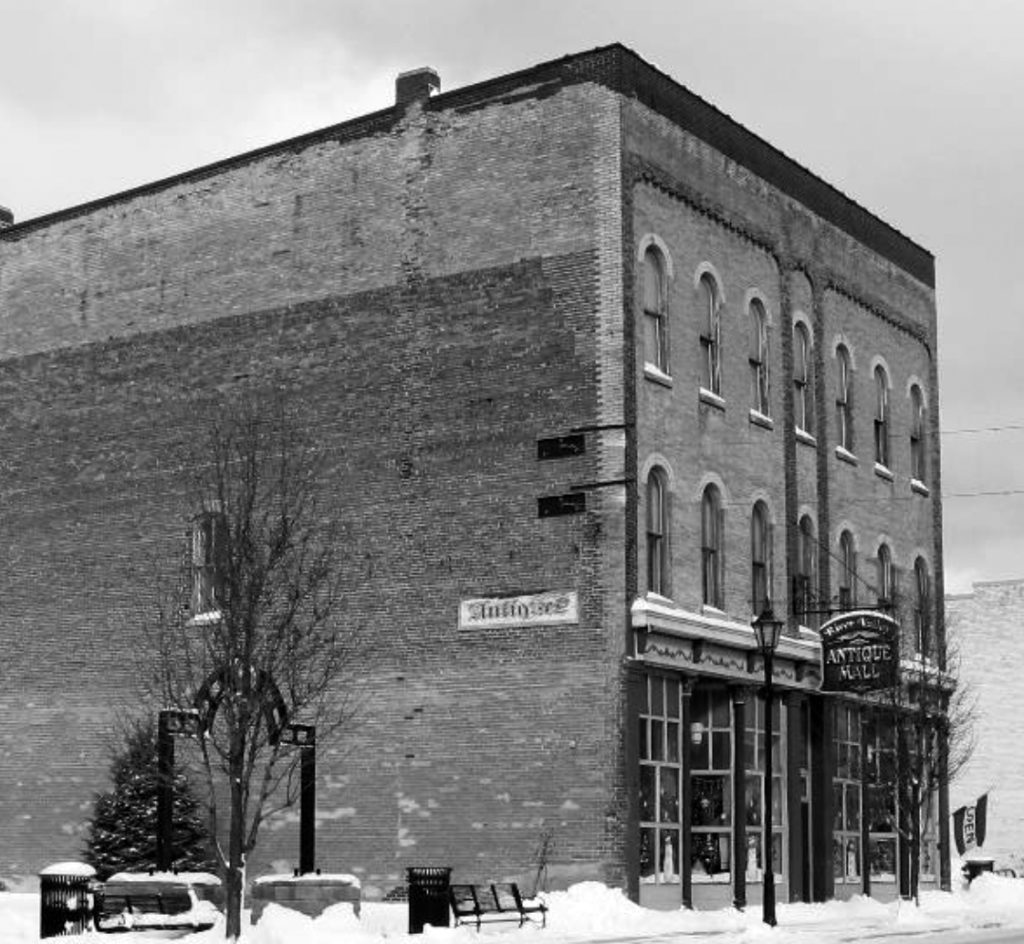 Rail service came to Newaygo in 1873, connecting the town with Grand Rapids, Chicago, and Detroit which facilitated the transporatation of timber.
Today the Muskegon River Inn is the oldest building in historic downtown Newaygo and the only building to survive a fire that swept through the town in 1883.